Book your session
There are only a few things to consider and decide on as the initial step, the rest we will discuss together through our personal contact. First step is deciding on a package that suits your needs and wishes the most. If this feels difficult, you can always upgrade your package afterwards or alternatively purchase additional edits on top of your pre-selected package.
It is important to decide on a good location, as it plays a big role in the atmosphere of your final images. Beautiful places such as parks, the beach or the forest assure natural behavior and will enhance the beauty of your pet. An elderly or shy dog or cat will most likely feel more at ease in your own home, garden or surrounding area. This results in speaking images with sentimental values of your favorite places.
If you prefer a more timeless and clean look, then my home studio in Assen is always available for a variety of portraits. In addition it is a good alternative if the weather doesn't play out as hoped.
If you feel uncertain of what to choose, or if you are looking for inspiration I recommend you to read this location guide.
More information about travel possibilities and travel fees can be read here.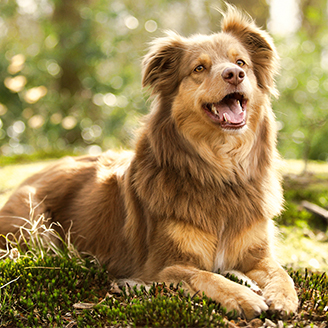 Finalize the details
After the completion of your booking, together through our personal contact we will finalize details such as ideas and wishes, the exact date, location and time. One of the most important aspects when booking an outdoor session, is for you to know that the quality of light is vital in my photography. Because of this it has my preference to let the session take place in the last couple of hours before the sun sets. This ensures that the light is soft, vibrant and complementing and will give us the best and most flattering results. If the weather proves unsuitable, we will simply reschedule to another day at no extra charge.
In this step I will have an in depth conversation with you regarding your wishes for the session. You can tell me a little bit more about yourself and your pet, how you would like your pet to be portrayed, if there are any specifics needed to know regarding the location, if you wish to use any fun props or if you simply are after some very specific portraits/looks.
There is a lot to think about in preparation for the session. Ranging from clothing choices, accessories to bring (toys, treats, clothing rollers etc) to transport. To help you make the preparation less stressful I have put together in depth guides. I have a wide variety of topics covering anything you need from start to finish while hiring me. These guides are free to read or download. To view all my guides, click here
In addition to this, I have prepared a session checklist for you. This document contains the most common items my clients bring to a session, or ways in which they prepare. On the day of our session you can simply download this and tick items off as you prepare to meet me.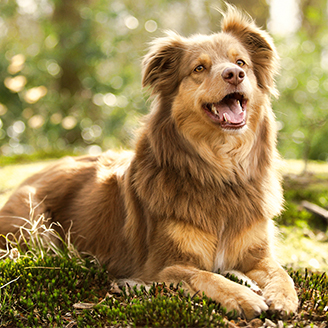 Enjoy your session
Before the session takes place, I will have answered all your potential questions and received all information necessary to make the session a success. Together with the help of the guides and checklist this assures that you will feel fully prepared and at ease.
For the day itself the most important tip is for you to just be your natural self. The more relaxed you are, the better your companion will respond, and the more you both will enjoy our session!
As the session progresses I will continuously work with you as the owner to achieve our results. I always have an open dialogue between us of what I am expecting of you, how you can help or what our specific situation may require. In this open dialogue I encourage your own input and ideas. I value your opinion and that our results speak to the vision and wishes you had on forehand. To reassure you of the outcome of our photos, I will throughout the day show you the photos from our session. When you want modifications or other ideas explored, this is always welcomed.

If possible, I highly recommend having a friend or family member you trust attend the session. It is very helpful to have a third person that can help out in assisting while working with animals.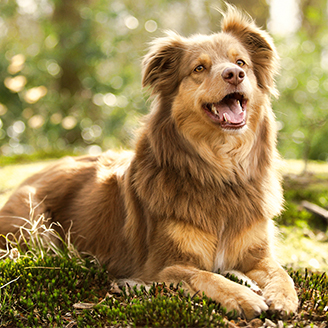 Select your favorites
Shortly after your session you will receive all photos from our day in your own private online gallery. Your pre-selected package will allow you to select some favorites for free. How many depends on your package of choice. If you cannot limit your choices to what is included in your package, you can always purchase unlimited extra edits on top of your package through the gallery.
Once you have ordered your favorites, your photos are carefully and lovingly edited into works of art. This process is not rushed. I spend a great amount of time correcting and enhancing both colors and light, removing distracting elements and fine tuning every image individually to perfection.
To find out more about what makes my editing process a unique service and custom experience and what you can expect and request from my services, read here
For more detailed information regarding gallery functionality, I recommend you to read my gallery guide.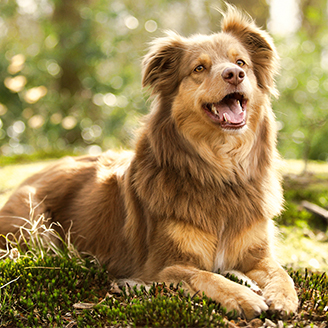 Choose your prints
Hurray, the edited digital photos are ready!
Although we live in a digital area, the end goal for most of my clients is to showcase their new photos proudly across the walls of their homes. To assure your products are looking their best and having the quality of my digital delivery, printed products are only available and allowed through my services. In addition to visual quality control this is also to assure that you have a printed product that will last you a lifetime. I exclusively use professional photo labs for the printing of my photos and their quality assures that ink, papers and other materials lasts through the decades.
On the day of our session I will have brought with me samples of all the products I offer and showcase these to you. I will have educated you on material and product differences as well as supplying you with my printlist. There are absolutely no print packages that you are required to choose from and no minimum order requirements. Only the freedom to choose which products and photos you want printed.
When you have decided how you want to display your beautiful new photos, all products can be purchased directly through your private online gallery.
I am always available for consultation regarding your print purchases, whether this is to discuss the best location for a print, which material to opt for, decide on a hanging system or even which combination of photos would most complement each other. No matter at which step you would like consultation, never hesitate to contact me.